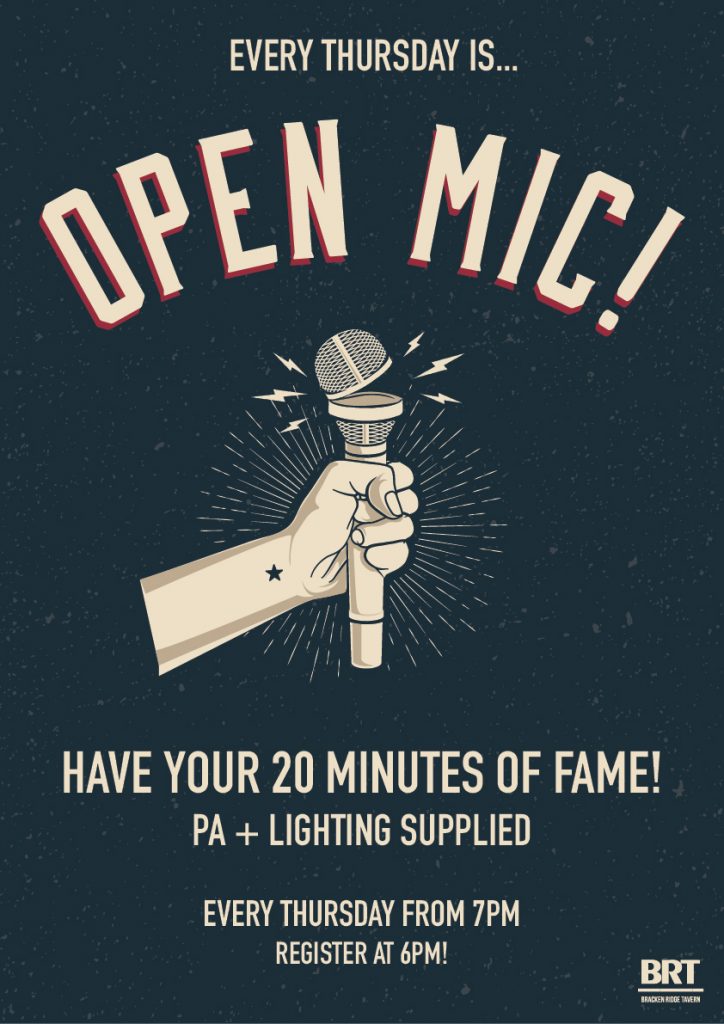 EVERY THURSDAY FROM 7PM

STARTS NOVEMBER 25TH
The Bracken Ridge Tavern has been a great supporter of live music for many years. We are also proud to support local musicians and emerging artists. 
Local entertainer Michali will be hosting regular Thursday night open mic sessions commencing 7pm, on the 18th of November. 
Performers will be invited to present a 20 minute set with PA and lighting supplied and can register on the chalkboard from 6 pm to book their set time. We encourage all artists to mingle and support each other. 
These sessions are great for making new connections, which are essential in the music and arts industry.
For further information please do not hesitate to contact Michali on @Michali.Musicmel