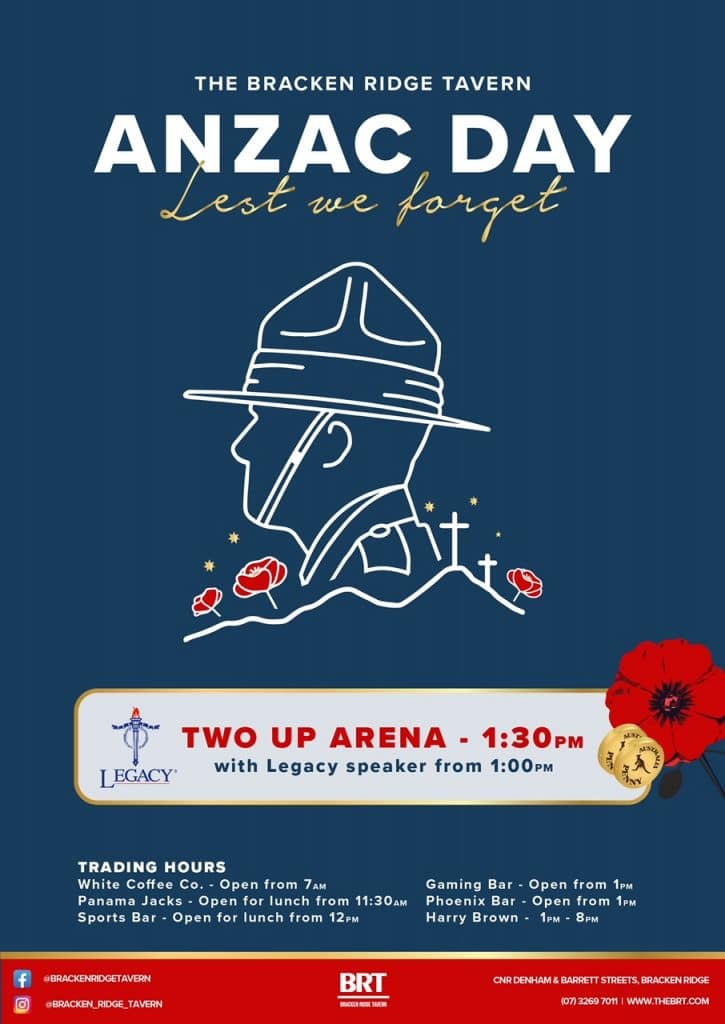 ANZAC DAY
Join us at the Bracken Ridge Tavern this ANZAC Day.
White Coffee Co: open from 7am
Panama Jacks: Open for lunch from 11:30am
Sports Bar: Open for lunch from 12pm
Gaming Bar: Open from 1pm
Phoenix Bar: Open from 1pm
Harry Brown: 1pm – 8pm
TWO UP ARENA
Our Two Up Arena will be open from 1:30pm for those looking to test their luck and try their hand at this traditional Australian game. So gather your mates and enjoy a few cold ones while you participate in this ANZAC Day tradition.
Before the games begin, we will also be joined by a Legacy speaker from 1:00pm. Listen as they share stories and insights about the impact that the ANZACs have had on our country and the world.
As always, the Bracken Ridge Tavern will be serving up delicious food and refreshing drinks throughout the day. So come along and join us as we remember and honour those who have served our country with pride.