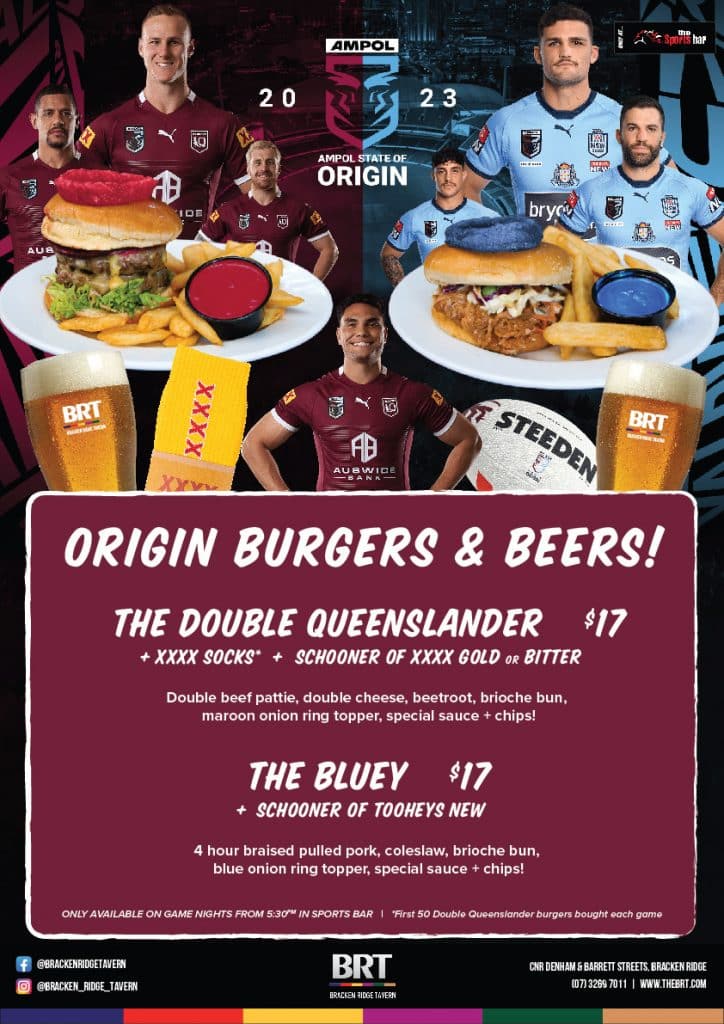 WATCH state of origin LIVE & LOUD
Game 1: 31st May, 2023 Game 2: 21st June, 2023 Game 3: 12th July, 2023
Watch Every Match Of The 2023 State Of Origin Game Live & Loud at Brisbane's Best Pub.
SELECT STATE OF ORIGIN HIGH TOP TABLE when making your booking to secure a place in Sports Bar!

Catch all the action from State of Origin 2023 at the best pub on the Northside.
The much-anticipated clash between New South Wales (NSW) and Queensland is back, and this time it's bigger than ever. Get ready to witness the intense rivalry unfold as these two powerhouses battle it out for the ultimate bragging rights of 2023.
Indulge in our mouthwatering Origin burgers and beers specially crafted for this event. Try our signature creations, including The Double Queenslander and The Bluey, designed to represent the flavours of both NSW and Queensland.
Join us at Panama Jacks where we will be serving up pub classics alongside cold beers before the game. Watch all the action on the big screens in our Sports Bar.
There's no question as to why The BRT is the best place to watch State Of Origin in Brisbane.