Top 10 Engagement Party Ideas In Brisbane
Engaged? If you've recently said, 'Yes!', make plans to celebrate with your family and friends at your engagement party. And don't forget to put on a great event – after all, this is an occasion that only happens once in a lifetime. Here are some top engagement party ideas to help you make your engagement party memorable.
Engagement Party Idea #1: White Party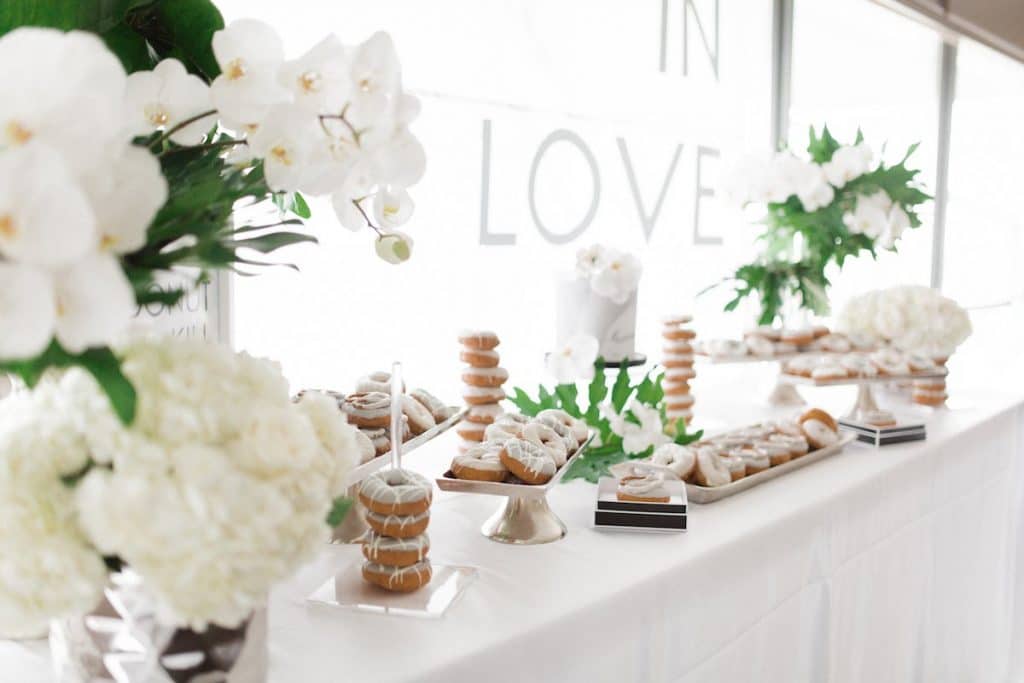 White parties are a popular destination for those with wealth, status, and fame, and for good reason:They are simple to throw and are great fun for everyone. For an all-white engagement party idea, you can either host it in your own backyard if you're strapped for cash or at a venue where the staff will help you realise your vision. Having just one colour theme makes creating decorations, food, and clothes a cinch.
Engagement Party Idea #2: Summer Party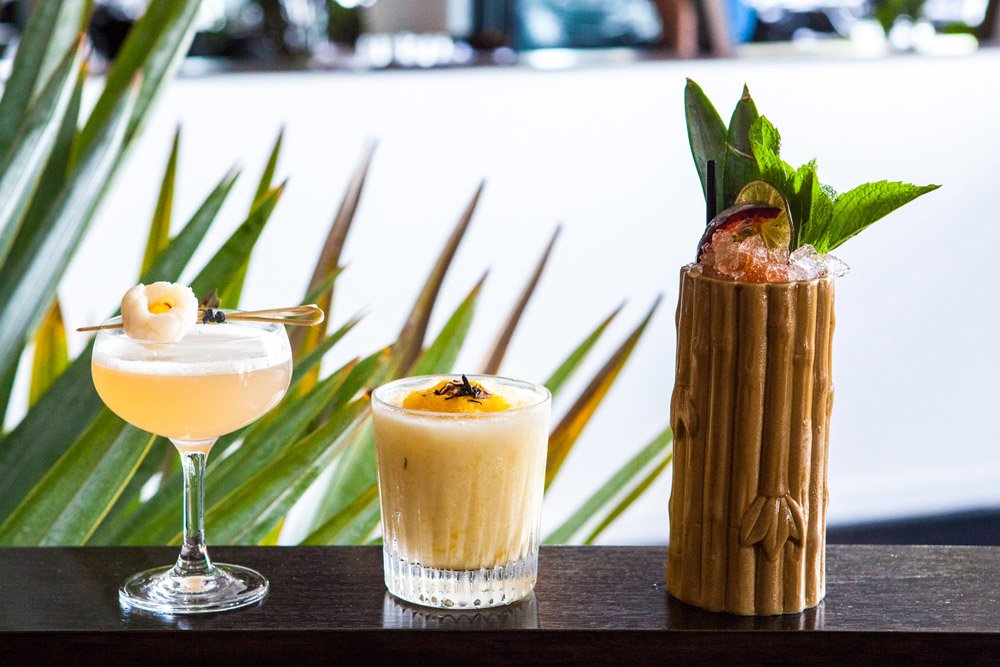 For a summer engagement party idea with a sunny theme, plan for lots of bright tropical flowers on the tables, colorful paper straws and cocktail jugs full of sangria and lemonade, and plenty of confetti to throw on the dance floor. Arrange to have a collection of outdoor games, including giant Jenga, Connect 4 and coits, on hand for guests to enjoy.
Engagement Party Idea #3: 'I DO' BBQ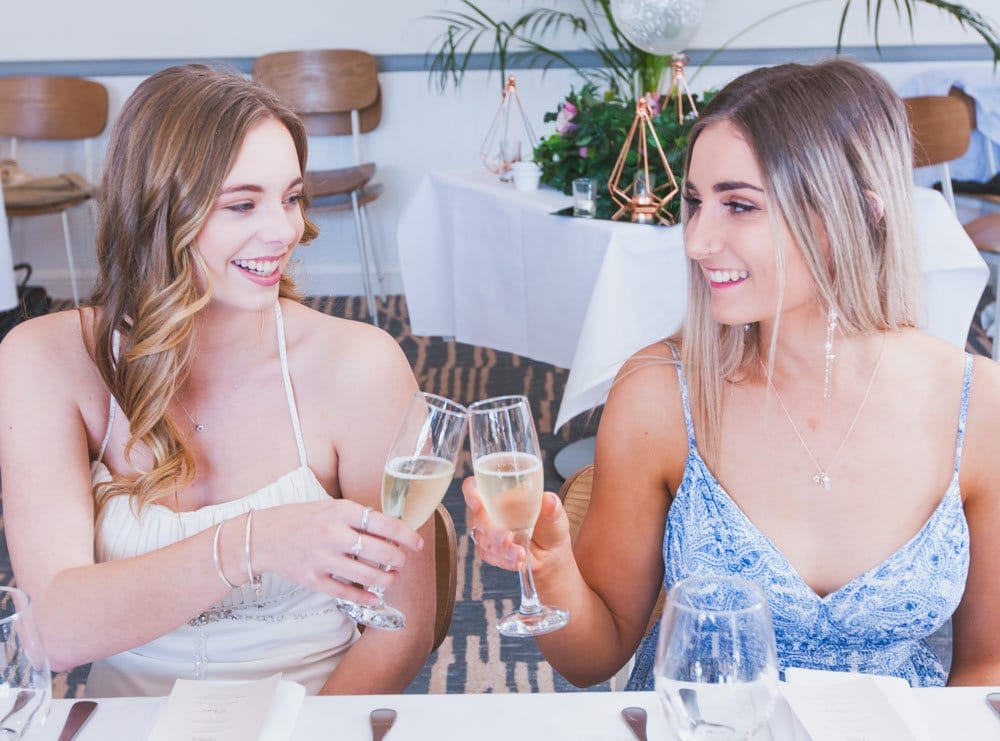 The 'I Do BBQ' is a popular engagement party idea for couples who prefer to keep their celebrations relaxed and informal. Fire up the 6-burner grill and crack a couple of cold ones with your closest mates to celebrate your big news in classic Aussie style. For your BBQ engagement Party, opt for classic options such as sausages, steaks, and burgers. You can ask your guests to bring a plate to keep the budget down.
Engagement Party Idea #4: Parisian Theme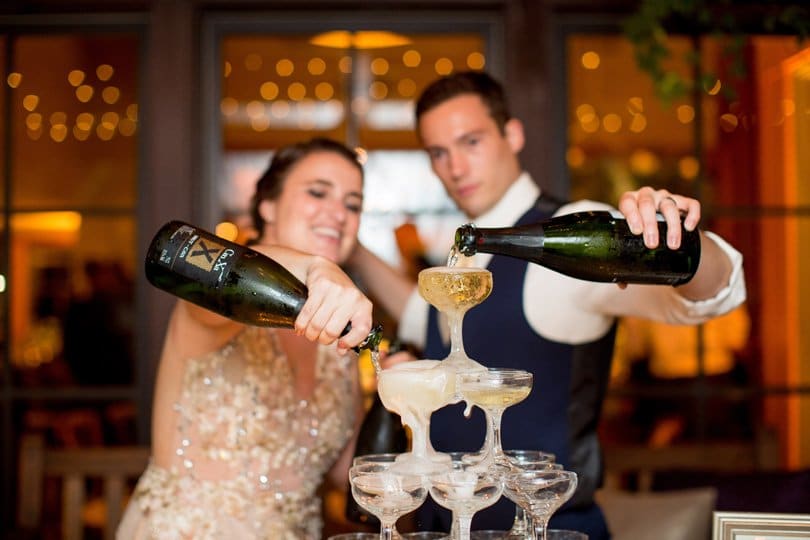 Ah Paris, the city of wining and dining and falling in love. Bring a little bit of Paris to Brisbane by throwing a Parisian-themed engagement party. We're thinking of a chic and stylish soirée with delicious French hors d'oeuvres, fine wines, vintage Champagne, petite macarons, and a divine crème brûlée for dessert. Your guests will dress to the nines and you can toast your upcoming nuptials with a heart-felt "santé!"
Engagement Party Idea #5: Wine & Cheese Tasting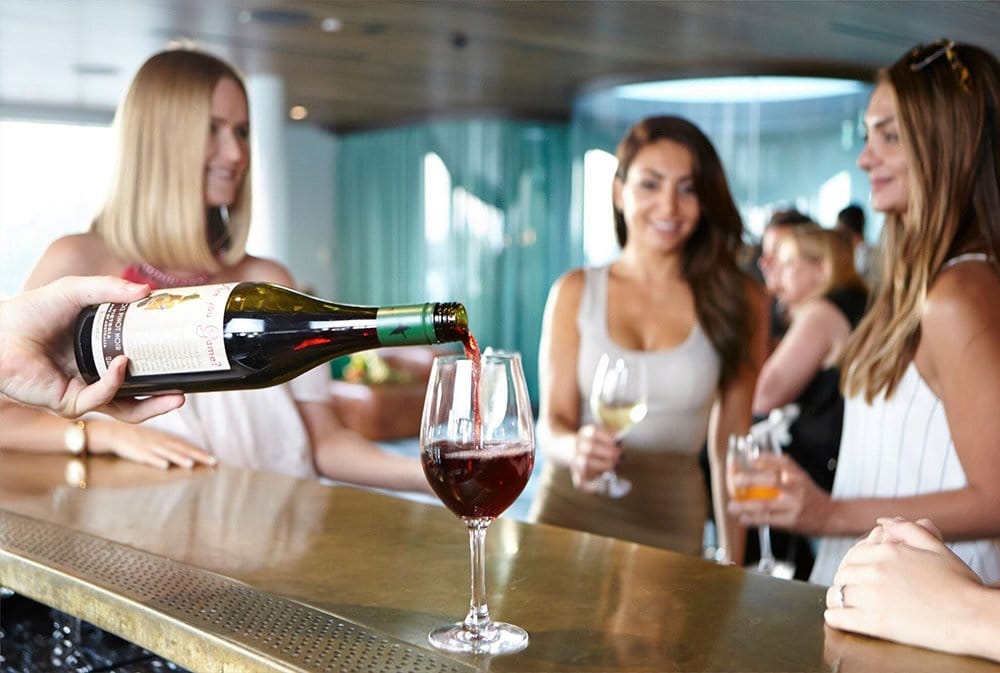 If you don't like being the centre of attention, a wine and cheese tasting is the perfect engagement party idea. You can chat and laugh over delectable vino and various slices of local and international cheese. Avoid the speeches, slideshows and spotlight and focus on the wine instead.
#6 Rooftop Bar
Celebrate your engagement with a stunning view of the city at one of Brisbane's many rooftop bars. Hire a bartender to create delicious cocktails and provide some canapes or hire a caterer to create a full menu for you and your guests. It's a great way to enjoy the warm weather and the stunning cityscape with your loved ones.
#7 Garden Party
Take advantage of Brisbane's beautiful weather with a garden party! Hire a venue with a beautiful outdoor space, such as a botanical garden or park, and set up a tent or marquee. Provide picnic blankets, lawn games and entertainment, and a delicious spread of finger foods and drinks to create a relaxed, casual atmosphere.
#8 High Tea
Celebrate your engagement with a touch of elegance at a high tea! Hire a venue or a catering company to provide a selection of sweet and savoury treats, along with tea and coffee service. It's the perfect way to catch up with friends and family while indulging in some delicious treats.
#9 Winery Tour
Take your guests on a scenic tour of one of Brisbane's beautiful wineries, complete with wine tastings and a vineyard tour. Hire a bus or a driver to take you around and provide some snacks, or have a picnic at the winery to enjoy the views.
#10 Cocktail Making Class
Host a cocktail making class for your guests! Hire a bartender to teach you and your guests how to make some delicious cocktails, and provide some snacks or hire a caterer to create a full menu for your guests. It's a fun and interactive way to celebrate your engagement with your friends and family.
Start Planning Your Engagement Party In Brisbane
Brisbane offers plenty of options to celebrate your engagement with style and creativity. Whether it's enjoying a scenic winery tour, indulging in a high tea, or hosting a rooftop bar party with a stunning cityscape view, you're sure to find the perfect way to celebrate your engagement with your loved ones.